Whitechapel and Spitalfields set the crime scene for one of the most famous and notoriously elusive serial killers in the world-Jack the Ripper.
Aokigahara Forest is a thick, dark woodland filled with Japanese moss and volcanic rock that borders Mount Fuji in Japan. However, it is better known throughout much of The Land of the Rising Sun as Suicide Forest.
Vampires, Voodoo queens and spell-casting witches are enough to make any thrill-seeker head to the Big Easy, add in a few Civil War ghosts and a Turkish sultan and it is easy to see how New Orleans claims the title of "Most Haunted City in America."
Discovered less than 30 years ago beneath the bustling streets of Scotland's capital city, the Edinburgh Vaults are consistently named one of the most haunted places in the world-and for good reason.
Haunted vaults, voodoo witches and suicidal forests are enough to make even the most fearless travelers reconsider their trip. Put them together and you have got yourself one heck of a fright night. So grab your flashlight and running shoes and get ready because here are five of the most haunted and bloodcurdling tours in the world.
The Underground Vaults in Edinburgh, Scotland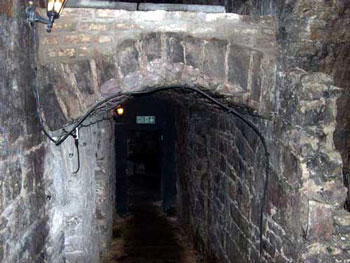 For more than 200 years the abandoned vaults remained untouched, trapping the ghostly apparitions underground and leaving them to entertain themselves with memories of Edinburgh's forgotten past. In their busier days, the vaults were used as cellars, workshops and residences by local business owners who needed easy access to Edinburgh's South Bridge, however excessive water and waste management issues forced the wealthy residents to abandon the area.
The vaults then became a refuge for Edinburgh's homeless and a breeding ground for the plague. It is rumored the murderous body snatchers Burke and Hare stored corpses in the vaults before handing them over to Infirmary Street teaching hospital.
Tours are available
from a variety of companies and cost around £7.00 per person.
The LaLaurie Mansion in New Orleans, Louisiana, USA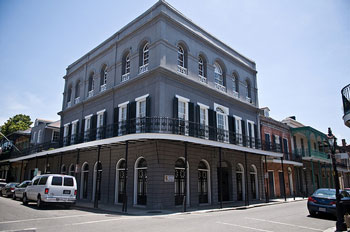 One of the most famous haunted houses in the city sits at 1140 Royal Street in the French Quarter. The mansion was owned in the 1800s by Madame LaLaurie and her physician husband who purchased slaves and conducted unimaginable medical experiments on them.
These gruesome acts continued for many years until a fire led investigators to the home. Inside the attic they found people chained to the walls, many with exposed internal organs. The LaLauries fled New Orleans and although their home has been sold several times, occupants still report seeing ghosts of murdered slaves roaming the attic.
Haunted New Orleans tours
cost around $20.00 per person.
Aokigahara Forest in Japan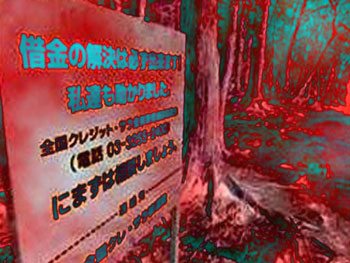 With around 80 successful suicides a year, this sea of trees is intent on living up to its name. It is not uncommon for hikers to stumble upon bodies, propped against a tree with a gun or razor blade in their hand. Some visitors find corpses swinging from a tree limb, and other times all that is found is a mound of possessions, a few torn photos or a letter.
Legends claim massive underground iron deposits interfere with compasses, catching innocent hikers in the forests' grasp, while spiritualists claim the trees have absorbed the malicious energy that has accumulated from centuries of unsettled souls who ended their lives too soon. Some of the most profound evidence of
paranormal existence
has been documented in these woods. Visitors can enter Aokigahara Forest at will.
Whitechapel in London, England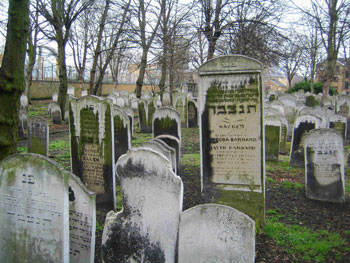 In a bloody twelve-week span that ran from August 31 to November 9, 1888, 11 murdered women were discovered-only five were credited to Jack the Ripper, but all of the homicides remain unsolved.
For around £10.00 curious travelers can be
transported
through the cobblestone streets of
London's East End
, to the pubs Jack may have prowled and through the haunts of London's most brutal murders.
While Jack the Ripper's ghost is the most notorious, London's East End is also said to be haunted by the spirits of his victims, by a group of Roman soldiers who once occupied the area and by an evil sea captain who haunts a local pub.
Sleepy Hollow Cemetery in Sleepy Hollow, New York, USA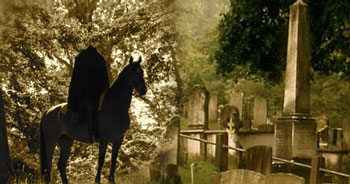 Ghosts and goblins … haunted bridges … a Headless Horseman, these tales and more create the Legend of Sleepy Hollow, Washington Irving's fact-based tale that put
this Hudson Valley village
on the map.
Dating back to the 1640s, Sleepy Hollow is one of the most famous haunted towns in the world. The Old Dutch Burying Ground is one of the oldest cemeteries in America and houses the graves of Irving's models for Ichabod Crane, Brom Bones and Katrina Van Tassel.
There have been reported sightings of the Headless Horseman both at this cemetery and Sleepy Hollow Cemetery, where Irving is buried. Patriot's Park between Sleepy Hollow and Tarrytown is said to be haunted by Major Andre, Irving's model for the headless Hessian solider. Tours of the
Sleepy Hollow Cemetery
cost $15.00 and should be scheduled in advance.
Read about author
Cherrye Moore
and check out her other BootsnAll articles.